Speaking Inquiries
Phil is an engaging speaker and a lively narrator of America's transition to a clean energy future. He has spoken at high-profile events such as Chicago Ideas Week, Talks at Google, and Town Hall Seattle, has done numerous media interviews, and is a frequent guest lecturer at colleges and universities. His speaking topics include:
Harness the Sun: America's Quest for a Solar-Powered Future
Harvest the Wind: America's Journey to Jobs, Energy Independence and Climate Stability
Solar Means Business: Renewable Energy Meets Corporate America
What Colleges and Universities Can Do to 'Green Up' Their Campuses
Details on these topics, as well as Phil's bio and a summary of his books, are available in his Speaker Profile. [PDF] You can also visit the press kit page for summary information, downloadable images and more.
If you are interested in inviting Phil to speak at an upcoming event, please contact the author at info@philipwarburg.com, or by phone at 617-965-0981.
Check back soon for upcoming events.
Recent Appearances
WNPR News: What New England Can Learn from Kansas about Creating a Wind Energy Economy
October 12, 2018 — Multiple
In this radio interview I speak with John Dankosky, host of "NEXT" on the New England News Collaborative, about the remarkable progress made by Kansas in advancing windpower.  This deep-red state offers counter-intuitive inspiration to environmentally progressive New England states that lag way behind it in introducing a super-abundant renewable energy resource. The interview is being broadcast on public radio stations in Connecticut, Maine, New Hampshire, and Vermont.
Boston College, Chestnut Hill MA: "A Tale of Two Americas: Renewable Energy Pioneering in the 21st Century"
March 14, 2018 — 2:00 – 3:00 PM
I was really pleased to return to Boston College at the invitation of Professors Juliet Schor and Prasannan Parthasarathi, to speak to students in their thought-provoking course, "Planet in Peril: The History and Future of Human Impacts on the Planet."  Along with her teaching, Julie co-chairs an organization on the cutting edge of climate change activism in Massachusetts, the Better Future Project.
Boston University Questrom School of Business: "Renewable Electricity in the Trump Era – The Role of Federal, State & Local Policies"
April 24, 2017 — 4:00 – 5:00 PM
This talk was hosted by BU's Institute for Sustainable Energy, where I am a Non-Resident Senior Fellow.  In addition to looking at some lesser as well as better-known federal policies affecting renewable energy development, I briefly highlighted state renewable energy policies as bulwarks against possible federal policy setbacks and described a few regulatory and planning measures that have catalyzed solar photovoltaics at the local level. In the ensuing discussion, BU faculty and graduate students offered valuable commentary on the impact of renewables on baseload power generation.
Tel Aviv University – Porter School of Environmental Studies: "From Rooftops to Brownfields: Solar Power's Growing U.S. Role as an Urban Energy Resource"
March 15, 2017 — 10:30 AM
I gave this talk as part of the opening session of Dr. Orli Ronen's seminar on urban sustainability, held in the university's Porter School of Environmental Studies.  My thanks to Orli for this opportunity to address her students and others engaged in local policymaking and planning.
Tel Aviv University – Porter School of Environmental Studies: "Wind & Sun: America's Quest for a Renewable Energy Future"
March 13, 2017 — 11:00 AM
This public lecture, looking at America's most rapidly ascending clean power resources, was hosted by Tel Aviv University's Porter School of Environmental Studies. I'm grateful to Dr. Arie Nesher, the school's professional director and a colleague from my days working on environmental issues in Israel, for inviting me.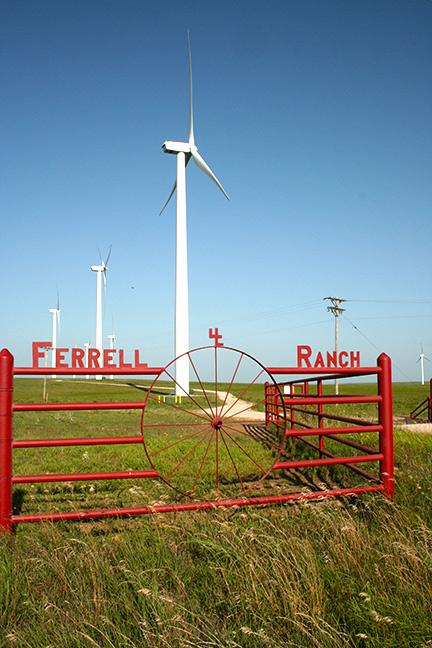 Elk River Wind Farm, Beaumont KS